Get More Customers With These Landing Pages That's Scientifically Proven To Convert
Build a landing page that works... in minutes. We tested our templates like crazy, so you only get the highest-converting... (scroll down to see examples)

---
Get these high-converting landing page templates that's been scientifically tested...
Not only can you build landing pages easily with Lprocks, you can be sure that your landing pages convert. Because we already did a ton of A/B testing, and are still doing so, to optimize these landing pages.

Check out some of our templates below:

Here's how easy you can build a landing page and get more customers with LPROCKS...
Click the Play button below to see how easy it is: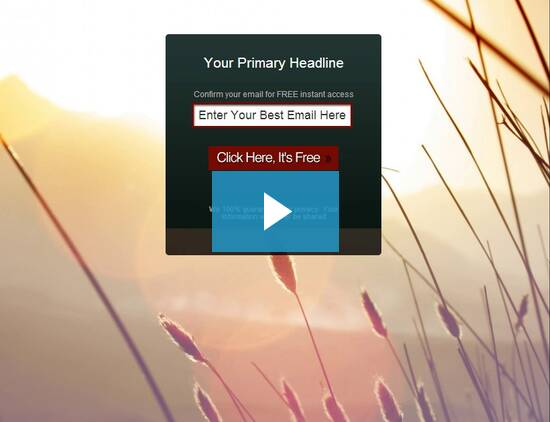 We love you. We don't hold you hostage...
Don't you just hate it when you cancel your account and all your landing pages disappear?
We never do that to you.
Your landing pages are yours. Forever...

And if you're lazy, just shout, and we'll even do it all for you...
Yes, that's right. If you're lazy (aren't we all sometimes...), just let our maniacal support guys know. Tell us what your desired headline is, and we'll customize the landing page for you.
Hey, we do ask our customers to be reasonable and don't abuse our guys :)

Here's what to do next:
Be the first to know when we launch by entering your e-mail address: